The creator of this stadium is Alhaj Muhammad Aslam Butt.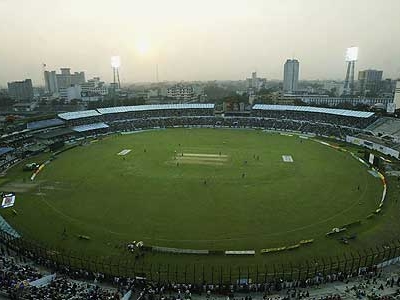 The Jinnah Stadium is a stadium in Gujranwala, Punjab, Pakistan. It is used mostly for cricket matches. The stadium capacity is 40,000. and it hosted its first and only Test match in 1991.  And is the largest stadium in Pakistan.
• The stadium was expanded and renovated just before the 1996 Cricket World Cup. It held three matches during the event, including the 1996 World Cup final.