Minar-e-Pakistan is located in Lahore Pakistan.
Height: 70 m The architect is Nasreddin Murat- Khan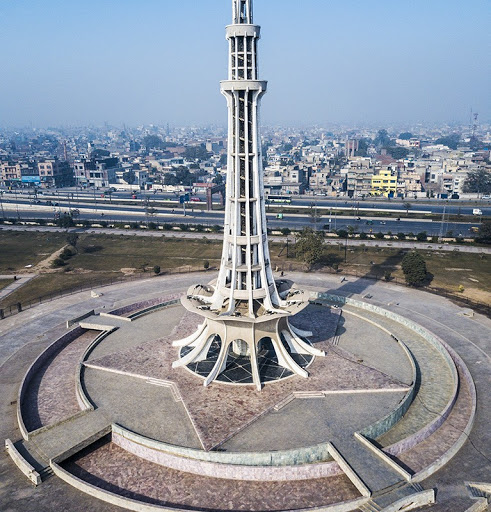 Minar-e-Pakistan was made as a memory of The Muslim League's decision to have a separate homeland. It was also built at the same site where Quaid-e-Azam was seated during the event.
The work of Minar-e-Pakistan was started in 1960 and continued for eight years. And it opened on 31 Oct 1968.
The Quranic verses, speeches of Allama Iqbal & Quaid-e-Azam, anthem, is written in various languages on the white marble at the base of the Minar-e-Pakistan.
The rostrum provides a clear scenic view of Badshahi Mosque and some other historic buildings are also located around the vicinity of this monument.