Badshahi Masjid is one of the historical places in Pakistan. It is located near Iqbal park.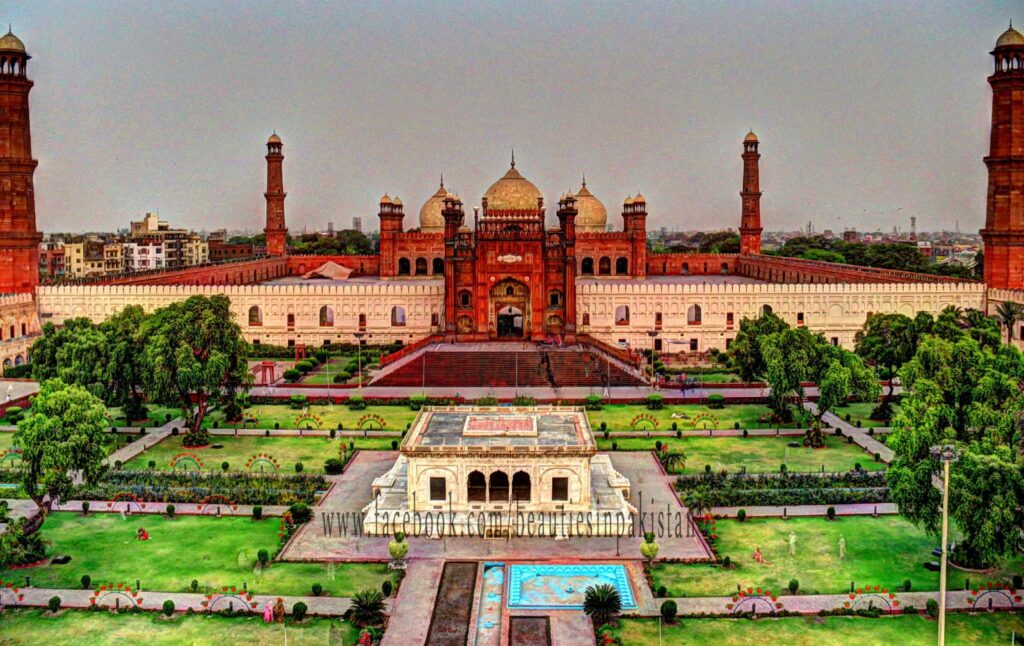 The construction of Badshahi Masjid started in 1671 and completed in 1673. For more than 300 years until 1986, it was the largest mosque in the World. It is still believed to be the fifth-largest in the World.
The mosque has been a part of Lahore since the 16th century. The mosque is 348 years old.
Badshahi Masjid was created by Nawab Zain Yar Jang Bahadur.
| | |
| --- | --- |
| Capacity | 100,000 |
| Dome(s) | 3 |
| Minaret(s) | 4 Big 4 Little |
| Minaret height | 176 ft 4 in (53.75 m) |
| Materials | Red sandstone, marble |